Bullying is something that many of us have experienced at one time or another. OR maybe we bullied someone and didn't realize it. Regardless, bullying needs to stop. I can remember being bullied in elementary school and in highschool, and those are memories I wish I could forget. People can be so mean sometimes.  This is why we need to bring bullying to an end.  How? By taking a stand!  By teaching others that it's not acceptable, and it's not coll!  Together…we can bring change!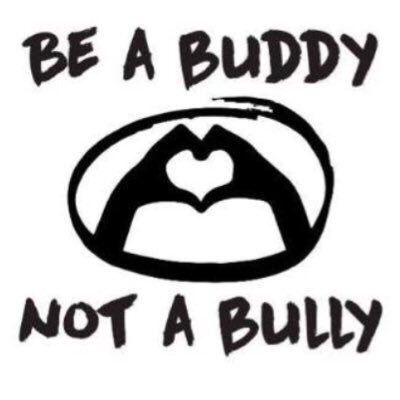 First, we need to understand what bullying behaviour is.
Cyberbullying
According to the RCMP, cyberbullying "involves the use of communication technologies such as the Internet, social networking sites, websites, email, text messaging and instant messaging to repeatedly intimidate or harass others."
Here are some examples of cyberbullying:
Pretending to be someone, by using their name.
Sending mean or threatening emails or text/instant messages.
Posting embarrassing photos of someone online.
Making a a website to make fun of others.
Tricking someone into revealing personal or embarrassing information and sending it to others.
Social bullying
What is social bullying? It's when someone targets another's reputation and relationships. Sometimes it can be subtle behaviour, however it's likely one of the most common types of bullying among all age groups. ( All examples of bullying are courtesy of: http://www.stopbullying.gov/)
Here are some examples:
Leaving someone out on purpose
Spreading rumours
Embarrassing someone in public
Telling other children not to be friends with someone
Verbal bullying
What is verbal bullying?
Name-calling
Mocking
Hurtful teasing
Insults
Slurs
Humiliating or threatening someone
Racist comments
Sexual harassment
Physical bullying
Physical bullying:
Hitting/kicking/pinching
Pushing or Tripping
Rude hand gestures
Spitting
Breaking someone's things or taking them
Bullying in the workplace
If you didn't think it exists, it does!
Aggressive/frightening behaviour such as swearing, shouting, intimidation by threatening violence
Spreading false accusations about a person
Criticism, humiliation, invasion of privacy, slanderous comments, undermining, destructive rumours or gossip and making unreasonable demands
Rude, belittling or sarcastic comments, for example, "you're hopeless" or "she's on her way out"
Abusive, belittling or intimidating phone calls, emails, notes, etc.
Baiting or unreasonable teasing, for example, singing derogatory songs and inserting the person's name or using cruel nicknames
Nasty practical jokes
Deliberate and unreasonable isolation or exclusion from work discussions, communication or other work-related activities
Ignoring the person
Withholding necessary information or deliberately withholding work flow so that a person cannot carry out their duties
Removing areas of responsibility without cause
The site also lists examples of behaviour that, while unpleasant, is not classified as bullying:
Expressing differences of opinion
Making a complaint about a manager's or other employee's conduct, if the complaint is made through appropriate sanctioned methods and in good faith
Occasional, one-off incidents which would be considered to be minor (losing your temper, shouting or swearing)
Comments that are objective and intended to provide constructive feedback to assist the employee with their work
Rigid rules consistently applied that are impacting employee engagement
Poor communication or disagreements between employee
What can you do to prevent bullying? Click here for more information.