So you read the title of this blog, and think "WHAT THE HELL"!? Right?
Before you get all worked up, you really need to click HERE to read more about it.
The "thigh gap" has become a thing in the last few years, for some it's become a social media obsession. It's something that is ridiculous if you ask me, but who am I to say anything.  When I first saw the blog about thigh gap jewelry I thought, are you kidding me? Did someone just create a piece of jewelry to wear in between your thighs? Then I read more about it, and realized how genius the idea was.
Once you "checkout," the website takes you to another website and explains that the product is fake. The company was launched to "debate on unrealistic body image social media portrays."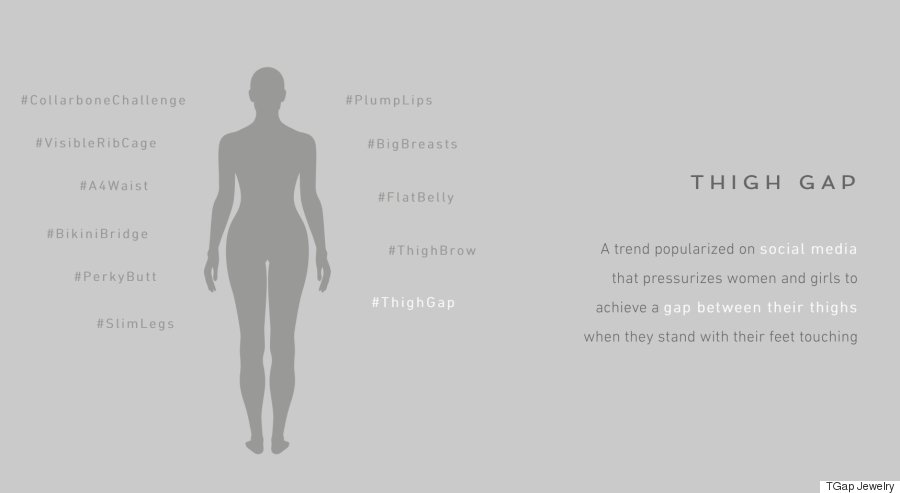 Maybe we can all learn a little something from this website.