Rihanna is releasing a new fragrance called, Crush. According to Complex.com via a press release, the scent will feature a "vibrant splash of bergamot, juicy mandarin,and vivacious pink peppercorn," in addition to pink roses that are accented by a "spicy ylang drizzled in the tangy sweetness of red berries and a creamy musk, Cedarwood, and sexy patchouli."
Many voices have been raised in solidarity with victims of the mass shooting in Orlando early on June 12th. Lady Gaga's voice has been particularly resonant. Joining thousands of others outside Los Angeles' City Hall Monday night, the LGBTQ rights advocate delivered a tearful speech in dedication to the 49 victims of the worst shooting in American history, calling it an "attack on everyone."
We can always count on one another's pain to remind us what strength is all about. #UnitedAsHumans #UnitedAsFriends pic.twitter.com/udBKNuo4km

— Lady Gaga (@ladygaga) June 14, 2016
Amber Heard has made it clear that she is not after Johnny Depp's money by withdrawing her request for spousal support.
TMZ is reporting that Friday's (June 17th) court date will no longer address the issue of spousal support and focus on the topic of the restraining order. Sources tell the website that Amber only requested the $50,000 per month because she felt it was standard in any divorce case but was pressured to withdraw because of the way Johnny's team has been twisting the situation in the media.
Kevin Hart's home in the Tarzana neighborhood of L.A. has been robbed. According to TMZ, the Central Intelligence star came back from a trip to Miami on Monday to find that the burglary had taken place. The cops found that the backdoor had been pried open and the thieves made away with $500,000 worth of goods including jewelry, watches and clothes. They will be examining security footage from inside the house to find a lead.
HBO has officially announced a ninth season of Curb Your Enthusiasm. Larry David said in a statement, "In the immortal words of Julius Caesar, 'I left, I did nothing, I returned.'" The eighth season aired back in 2011.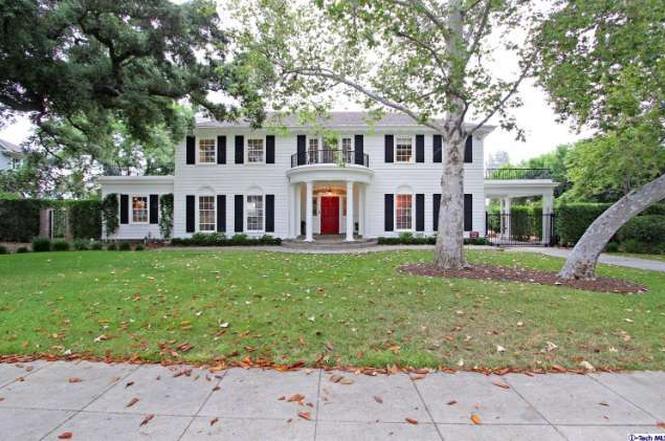 The white house featured in the Father of the Bride films is up for sale. The 1925 Colonial home was used for exterior shots in the 1991 film, which starred Steve Martin and Diane Keaton. Okay let's not forget about the 1995 sequel. And if you've been saving your money by getting "the cheaper chicken" all these years, it could be yours for just under $2 million.